Pathogenic Fungi and Fungal Diseases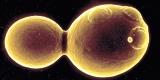 Submit Abstract
Register Now
Pathogenic fungi cause disease in humans and in other organisms, which is called as fungal pathogenesis. This is particularly true of fungal pathogenesis that there is no single factor that causes or permits these organisms to be agents of diseases that range from superficial to invasive diseases in plant, animal, and human. Fungal pathogens can be divided into two general classes' primary pathogens and opportunistic pathogens. The basic mechanism of fungal pathogenicity is its ability to adapt to the tissue environment and to withstand the lytic activity of the host's cellular defences. In general, the development of human mycoses is related primarily to the immunological status of the host and environmental exposure, rather than to the infecting organism. A small number of fungi have the ability to cause infections in normal healthy humans by (1) having a unique enzymatic capacity, (2) exhibiting thermal dimorphism and (3) by having an ability to block the cell-mediated immune defences of the host. There are then many "opportunistic" fungi which cause infections almost exclusively in debilitated patients whose normal defence mechanisms are impaired. The organisms involved are cosmopolitan fungi which have a very low inherent virulence. Currently, there has been a dramatic increase in fungal infections of this type, in particular candidiasis, cryptococcosis, aspergillosis, and zygomycosis. More recently described mycoses of this category include hyalohyphomycosis and phaeohyphomycosis. Altogether, some 200 "human pathogens" have been recognized from among an estimated 1.5 million species of fungi.
The superficial mycoses -these are superficial cosmetic fungal infections of the skin or hair shaft. No living tissue is invaded and there is no cellular response from the host. Essentially no pathological changes are elicited.
Dermatophytosis - ringworm or tinea - ringworm of scalp, glabrous skin, and nails caused by a closely related group of fungi known as dermatophytes which have the ability to utilize keratin as a nutrient source, i.e. they have a unique enzymatic capacity - keratinase.
There are 3 types of dermatophyrosis are there
Geophilic dermatophytosis normally inhabits the soil.
Zoophilic dermatophytes are primarily parasitic on animals. Infections may be transmitted to man. Anthropophilic dermatophytes are primarily parasitic on man and have only rarely been known to infect animals.
The subcutaneous mycoses - these are chronic, localized infections of the skin and subcutaneous tissue following the traumatic implantation of the aetiologic agent.
Examples- sporotrichosis, chromoblastomycosis, mycetoma.
Infectious disease mycology - these are fungal infections of the body caused by dimorphic fungal pathogens which can overcome the physiological and cellular defences of the normal human host by changing their morphological form.
Dermatophytosis
Histoplasmosis
Coccidioidomycosis
Candidiasis
Cryptococcosis
Zygomycosis (mucormycosis)
Aspergillosis
Hyalohyphomycosis
Phaeohyphomycosis
Sporotrichosis
Chromoblastomycosis
Mycetoma
Related Conference of
Pathogenic Fungi and Fungal Diseases
Pathogenic Fungi and Fungal Diseases
Conference Speakers
Recommended
Sessions
Related
Journals
Are you
interested

in