Antifungal Drugs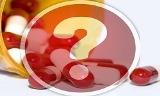 Submit Abstract
Register Now
An antifungal medication is a pharmaceutical fungicide or fungi static used to treat and prevent mycoses, which are most commonly found on the skin, hair and nails. It works by exploiting differences between mammalian and fungal cells to kill the fungal organism with fewer adverse effects to the host. Antifungal medicines are used in several ways, depending on your specific fungal infection.
The main types of antifungal medicines include:
Topical antifungals – applied directly to the skin, hair or nails
Oral antifungals – which are swallowed in capsule, pill or liquid form
Intravenous antifungals – which are injected into your bloodstream
Intravaginal antifungal pessaries – small, soft tablets inserted into the vagina to treat conditions such as vaginal thrush.
Related Conference of
Antifungal Drugs
Antifungal Drugs
Conference Speakers
Recommended
Sessions
Related
Journals
Are you
interested

in